The Finest Belgian Chocolates!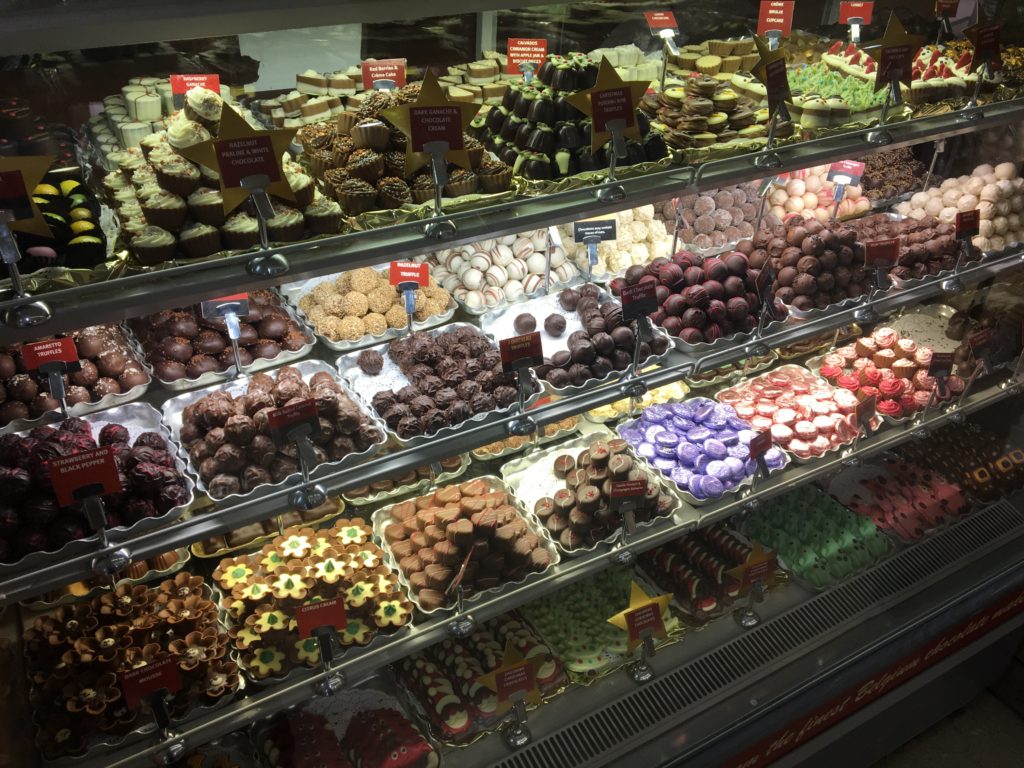 Christmas just isn't Christmas without some of the finest Belgian Chocolates!
We've a range of 50 different styles, some for grown-ups (with liqueurs) and some for kiddies too!
Marion, our resident 'chocolate champion' – it's a hard job but someones got to do it! – will help you select your favourites, and can make up selection boxes of all sizes and can even wrap them up for you.