Government Lockdown November 5th 2020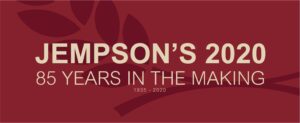 Government Lockdown November 5th 2020
Further to the H.M. Govt announcement on Saturday 31st October, we would like to reassure all customers and supporters of the following:
Stock Availability
We have good availability at present – there is NO need to panic buy.
Our local suppliers for produce, meat and dairy products are expecting higher demand and are prepared.
Our bakers and confectioners will continue to work around the clock to maintain demand.
Opening Hours
We may have to slightly reduce our opening hours to allow for replenishment in the evenings.
This will be updated shortly.
Home Deliveries
We have a dedicated team contactable on 01797 226 044 option 4 'Home deliveries'. Please leave all details there.
We will endeavour to deliver the following day.
We have scaled up our Home Delivery Team in readiness for the expected higher demand.
Thank you for all your help, understanding and support to date.
Finally, an APPEAL
We are acutely aware that some are suffering badly as a result of the pandemic. Please do let us know if you or anyone you know has been affected.
There is no need to suffer unnecessarily, we have created a hardship fund for those in the local community and expect it to be used.
All correspondence will be totally private and no PR or advertising will result from any contributions given or forwarded to those in need.
Please email all details to mail@jempsons.com
With our best wishes to all,
Stephen & all the teams at Jempson's Stores & The Rye Bakery