Hot Cross Buns!!!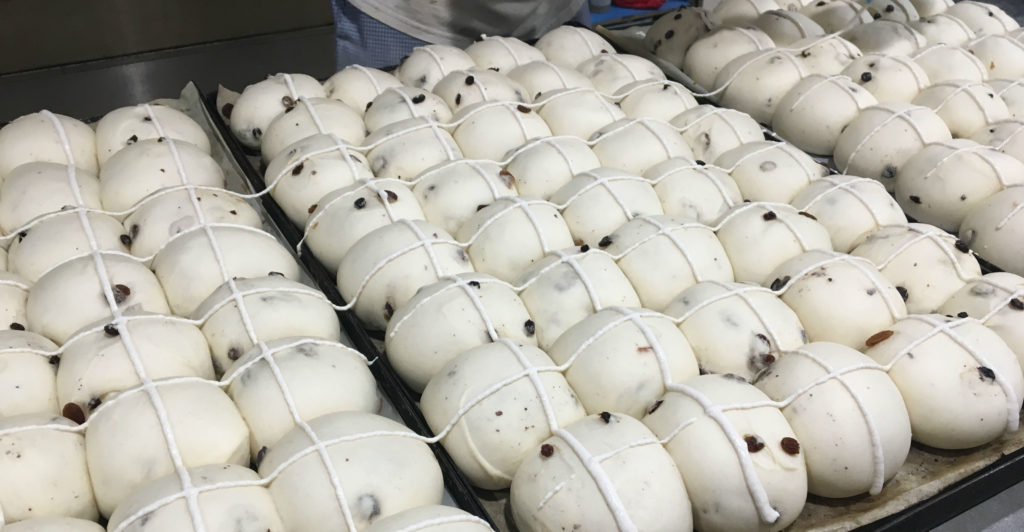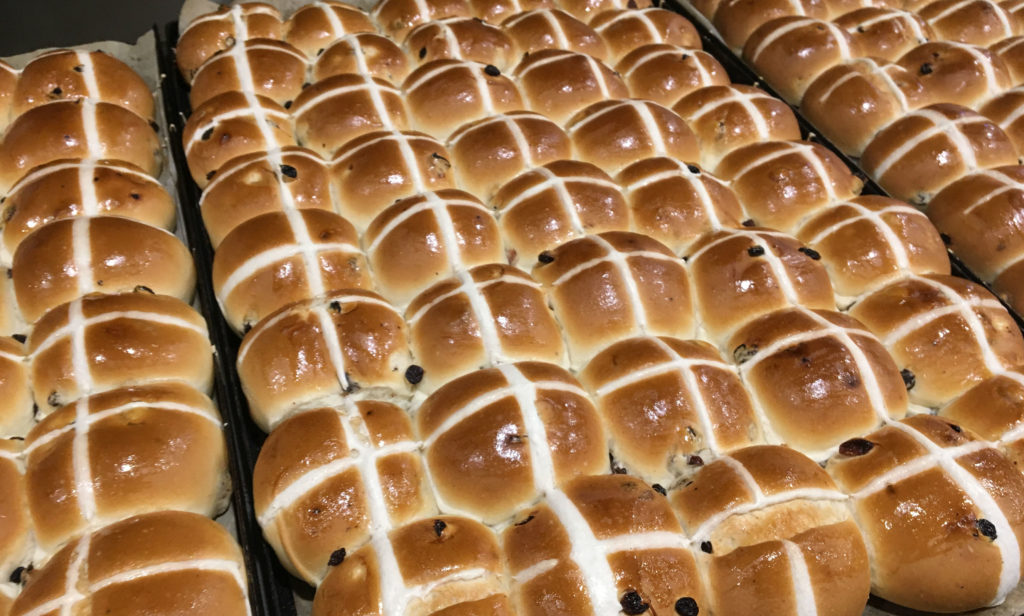 The smell of Hot Cross Buns baking in store at Peasmarsh is amazing!!
Every year thousands are made for all of our stores and cafes and the recipe hasn't changed since Grampa Jempson used to make them over 80 years ago.
They are absolutely fabulous with a knob of butter….give one a try!!