IMPORTANT UPDATE – Meet the Expert Event 2nd December 2022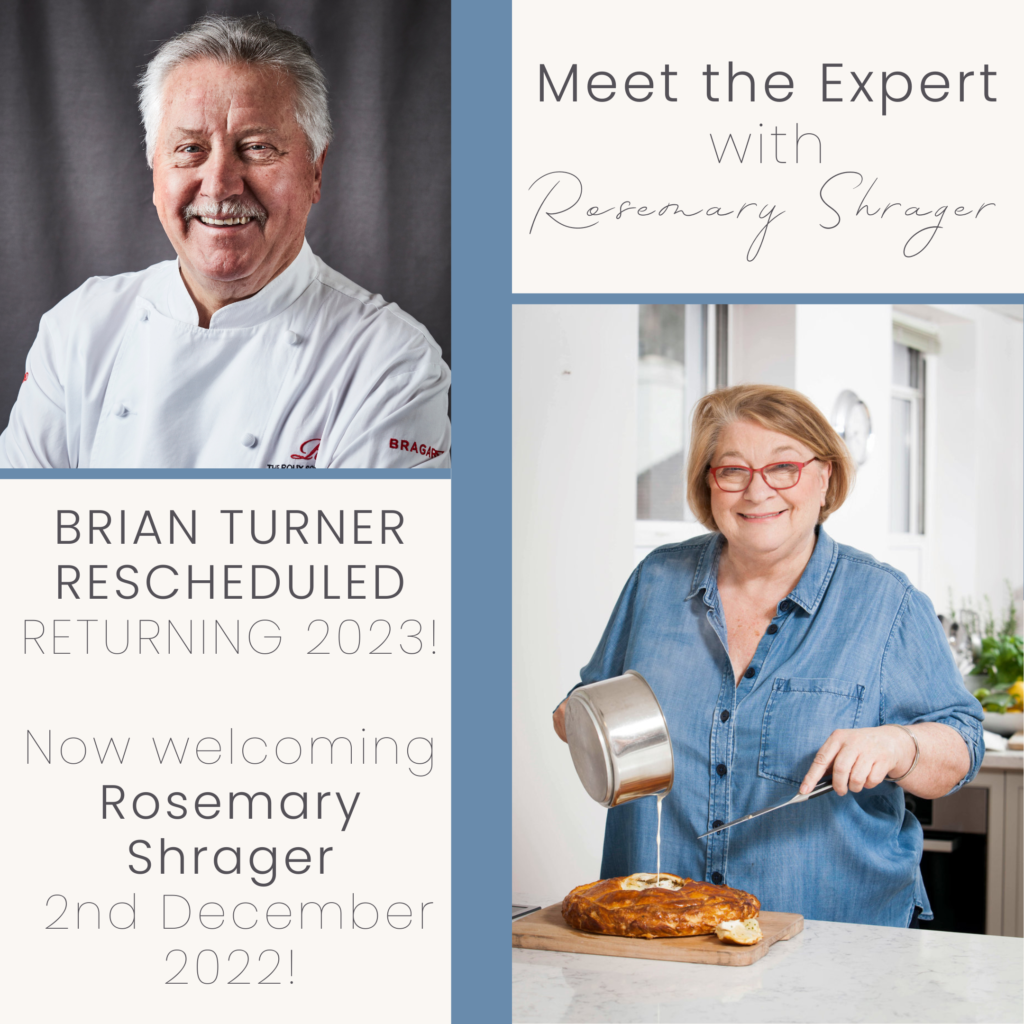 Dear All,
Brian Turner Meet the Expert event on 2nd December 
Jempson's are sorry to inform you that due to a private medical matter, Brian Turner will sadly no longer be unable to appear in our Meet the Expert event on the 2nd December 2022. We hope he will be returning in 2023.
We are delighted to announce that Celebrity Chef Rosemary Shrager has agreed at the last minute to take Brian's place!
Rosemary is best known for being a Teacher of Haute Cuisine and has worked at some of the best restaurants in London. During her career, she has worked with Jean-Christophe Novelli and Pierre Koffmann at his internationally famous Tante Claire restaurant.
Rosemary is also an accomplished author and is a regular on TV, having appeared as a Judge on Ladette to Lady in 2005 and even starred on I'm a Celebrity…Get Me Out of Here! in 2012! In 2016 she appeared on The Real Marigold Hotel, which followed a group of celebrity's on a journey to India and has appeared on the BBC show The Big Family Cooking Showdown as well as Cooking with the Stars last year.
Any tickets currently purchased will be valid for the Rosemary Shrager event on the 2nd December at the times purchased. Tickets still available so head over to our gift shop to purchase your tickets now!
We hope to welcome you but if you wish to receive a refund, please do contact us on mail@jempsons.com.
We are sure you will join us in wishing Brian a speedy return to health, and thanking Rosemary for her prompt decision to fulfil this engagement.
Thank you for your patience and understanding – we look forward to welcoming you in a few weeks time!
Kind regards,
The Team at Jempson's