James Martin – 'Meet the Expert' – Update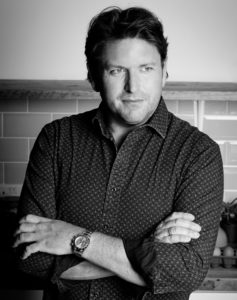 The safety of Jempson's customers and colleagues is paramount, therefore for everyone's health, wellbeing, confidence, and safety we have decided to again re-schedule our 'Meet the Expert' cookery demonstration with James Martin.
Our planned events on Friday 4th December 2020 will now be held on Friday 25th June 2021.
The show times will remain at 4pm, 6pm and 8pm (with a book signing afterwards).
Please keep hold of your ticket, it will be valid, but note that it is not transferable to a different event time.
We look forward to seeing you all in June.
Stephen Jempson
Our gratitude is extended to our partners and sponsors of this event:
Coca-Cola Zero Sugar – Zero Sugar, great Coke taste
McDougalls Flour – Baking with Love Since 1864
Lurpak Butter – Good Food Deserves Lurpak
Hardy's Wines – Established 1853
Peroni – The True Taste of Italy