James Martin 'Meet the Expert' – Update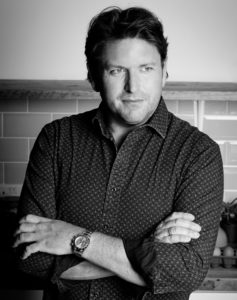 On June 21st the Government are due to make an announcement on the potential lifting the last restrictions on social contact.
Our 'Meet the Expert' event with James Martin was scheduled for Friday June 25th.
Due to the uncertainty of content of the announcement on June 21st, we have had to make the difficult decision to further postpone this event.
We hope to make an announcement on the new date following the Government advice on June 21st.
We thank you for your understanding, and apologise for any inconvenience, but the safety of all customers, colleagues and guests are paramount at this time.
Stephen Jempson
Our gratitude is extended to our partners and sponsors of this event:
Coca-Cola Zero Sugar – Zero Sugar, great Coke taste
McDougalls Flour – Baking with Love Since 1864
Lurpak Butter – Good Food Deserves Lurpak
Hardy's Wines – Established 1853
Peroni – The True Taste of Italy