Careers
Vacancies as of 5th July 2020
We are looking for the right people to fill the vacancies below. If it's you, then please get in touch.
Chef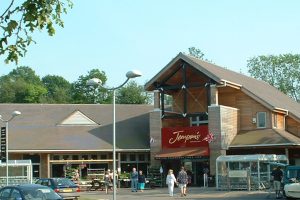 Peasmarsh Superstore
Main Street
Peasmarsh
Nr Rye
East Sussex
TN31 6YD
Contract: Full time
Hours:
Job Description:
A chef with Management Experience is required for an exciting new opportunity at our Peasmarsh Superstore.
The role will involve everything from the initial start-up of the project to the cooking and the development for this venture producing Jempson's new Fresh and Frozen meals.
After the initial stages are complete, you will then be required to manage all aspects of this brand-new department and also oversee our current restaurant facility.
Salary is negotiable dependent on experience.
Apply for this position:
If you would like to apply for this position please complete and return an APPLICATION FORM to:
Andrew Maylam, Jempson's Peasmarsh Superstore , Main Street , Peasmarsh , Nr Rye , East Sussex , TN31 6YD