Chilled Department Assistant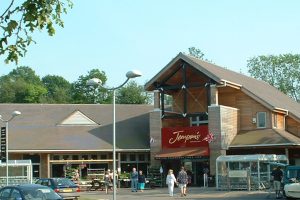 Peasmarsh Superstore
Main Street
Peasmarsh
Nr Rye
East Sussex
TN31 6YD
Contract: Part time
Hours: From 5am to 10am Saturday's Only.
Job Description:
We are seeking a hardworking self-motivated early morning Chilled Department Assistant who will be able to take in deliveries, then distribute the products throughout the shop floor.
We require someone with speed and accuracy specially during promotional change overs.
The ideal candidate for this role will have a strong eye for detail and who can work within chilly conditions coupled with the ability to use their own initiative.
The role will also include sickness and holiday cover.
Essential Duties & Responsibilities:
Stock rotation
Ensuring products are correctly labelled
Checking prices charged are correct
Ensuring prices charged to customers are also correct
Ordering of stock
Stock taking
The ability to identify market place trends and adjust ordering accordingly
Continually date checking, building up the knowledge of when stock may need reducing instead of simply discarding
Merchandising and promotion changes
The ability to confidently answer customer queries
Maintain compliance with all Jempson's company policies and procedures
Qualifications & Skills:
A positive, helpful attitude toward customers and colleagues, including the ability to speak clearly and convey information accurately
Self-motivation and the ability to identify and complete needed tasks without direct supervision is also an integral part of the role
The ability to maintain regular, punctual attendance is essential
Able to walk / Bend & Stretch for 100 per cent of each shift
Reliable transportation is required
Apply for this position:
If you would like to apply for this position please complete and return an APPLICATION FORM to:
Neil Sheppard, Jempson's Peasmarsh Superstore , Main Street , Peasmarsh , Nr Rye , East Sussex TN31 6YD