Delicatessen Assistant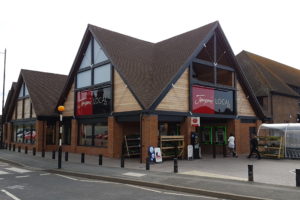 Rye Supermarket
Crownfields
Station Approach
Rye
East Sussex
TN31 7AX
Contract: Full time
Hours: 30 hours per week over 5 days. 
Job Description:
We require an assistant on our busy Rye Supermarket Deli counter to come and join the team.
Hours:
30 hours per week over 5 days and possibly 6 if needed.
Will include Saturday working.
Further hours available as business demands.
Shift pattern will vary and be a mix of early, day and late and can/will consist of 8/9 hours and anything else that is required.
Main Duties:
Ensuring that you give a high standard and ensuring exemplary customer service.
Will include serving on our deli counter, food prep, orders, as well as other duties.
Skills required:
Experience is preferred with a basic knowledge of food hygiene but is not essential.
What is essential is that you must be a people person and a passion for excellent customer service.
Full training will be provided.
Apply for this position:
If you would like to apply for this position please complete and return an APPLICATION FORM to:
Bowie Senior, Jempson's Rye Supermarket , Crownfields , Station Approach , Rye , East Sussex TN31 7AX