Fish Counter Supervisor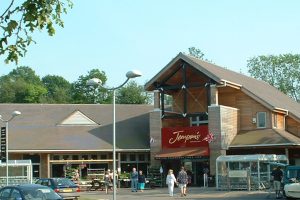 Peasmarsh Superstore
Main Street
Peasmarsh
Nr Rye
East Sussex
TN31 6YD
Contract: Part time
Hours: 4 Hours per day - 7:00am to 11:00am over 5 Days
Job Description:
Job Summary:
Our busy Fish Counter is looking for a self-motivated, knowledgeable and passionate individual to prepare and serve from our fish slab on a daily basis.
During our quieter periods, we expect the assistant to pitch in with all other duties as required.
The ideal candidate will have excellent communication and customer service skills and who can also be flexible with work hours (this includes Saturdays and holidays)
Essential Duties & Responsibilities:
Welcome each customer with a smile & friendly greeting
Build up a rapport with the customers through conversation and honest recommendations
Upsell extra items when appropriate
Date Check all products
Replenish the displays as the items are sold
De scale & filet fish upon request
Ensure all products are properly stored and at the appropriate temperatures
Ensure the entire department is constantly deep cleaned throughout the day
Maintain high food safety and sanitation standards in accordance with the current laws and legislations
Maintain HACCPS sheets throughout each shift
Maintain compliance with all Jempson's company policies and procedures
Place orders for new stock replenishment
Qualifications & Skills:
Level 2 Hygiene Certificate is advantageous but not essential as training will be given
Excellent verbal communicational capabilities
Excellent customer service skills
Must be a team player
Capable of interpreting customers words and showing them products that meet their needs
Willingness to become subject matter expert
Able to walk / stand for 100 per cent of each shift
The ability to maintain regular, punctual attendance is essential
Please only apply if you match the requested criteria, Thank you.
Apply for this position:
If you would like to apply for this position please complete and return an APPLICATION FORM to:
Michael Atkins / Darren Rich, Jempson's Peasmarsh Superstore , Main Street , Peasmarsh , Nr Rye , East Sussex TN31 6YD