General Assistant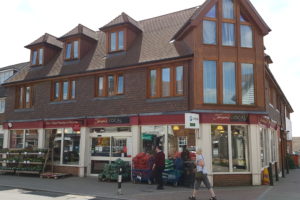 Wadhurst
High Street
Wadhurst
East Sussex
TN5 6AJ
Contract: Full time
Hours: 40 Hours
Job Description:
We require a customer focused assistant to join the team immediately.
40 hours over a 5 day week, shift work between the hours of 7am-9pm.
The role will include serving on tills, customer services, stock replenishment and bakery and other general duties.
Must have a passion for excellent customer service and be 18 years of age or above.
Full training will be given.
Apply for this position:
If you would like to apply for this position please complete and return an APPLICATION FORM to:
Claire Barden, Jempson's Wadhurst , High Street , Wadhurst , East Sussex TN5 6AJ