Press
James Martin – 'Meet the Expert' – Update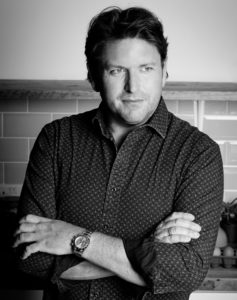 The safety of Jempson's customers and colleagues is paramount, therefore for everyone's health, wellbeing, confidence, and safety we have decided to again re-schedule our 'Meet the Expert' cookery demonstration with James Martin.
Our planned events on Friday 4th December 2020 will now be held on Friday 25th June 2021.
The show times will remain at 4pm, 6pm and 8pm (with a book signing afterwards).
Please keep hold of your ticket, it will be valid, but note that it is not transferable to a different event time.
We look forward to seeing you all in June.
May I thank you for your continued support and interest and also mention whilst here, that our Peasmarsh Superstore Restaurant has re-opened following an extensive transformation.
There is a new Resident Chef, brand new menu, new seating, new everything!
Covid-19 restrictions mean there is distanced seating plan and screening creating a safe environment for all, we hope that Paul and his team will be able to welcome you to sample his superb menu soon! Open Monday to Saturday 7am until 5pm.
Stay safe, keep well, and look after each other.
With kind regards to all,
Stephen Jempson
Our gratitude is extended to our partners and sponsors of this event:
Coca-Cola Zero Sugar – Zero Sugar, great Coke taste
McDougalls Flour – Baking with Love Since 1864
Lurpak Butter – Good Food Deserves Lurpak
Hardy's Wines – Established 1853
Peroni – The True Taste of Italy

We're 'Delivering the Goods'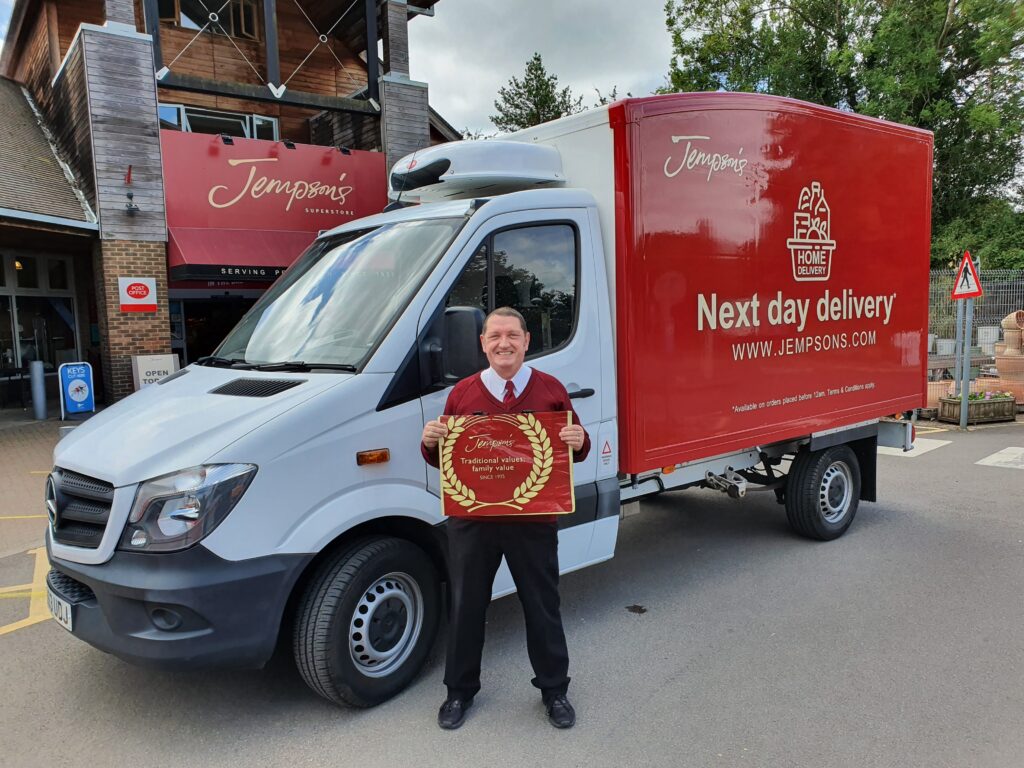 We are delighted to announce that we will be continuing with the Home Delivery Service introduced during Covid 19 on a permanent basis.
Stephen Jempson said "We started our home delivery service from scratch and within a week of lockdown". He continued "The team had a monumental task and have done a phenomenal job, we started with nothing initially, now we have the makings of slick service, in many cases delivering to customers within 24 hours of ordering."
The service has been exceedingly popular and has proved to be a lifeline to those in need and unable to leave their homes.
Stephen added " You will shortly be seeing Jempson's Home Delivery vans in the area and you will also have the option to order Home Deliveries on the internet.This will be an additional service, those that wish to continue sending in their requests by email or telephone can still do so. This will be rolled out in the coming weeks".
He concluded "I can't let this opportunity pass without expressing my thanks to all our customers for the letters and telephone calls of appreciation, also the social media posts. It means so much to us!"  Thank you!
Photographed is our Home Delivery Driver Garry.