Donation to Rye & District Community Transport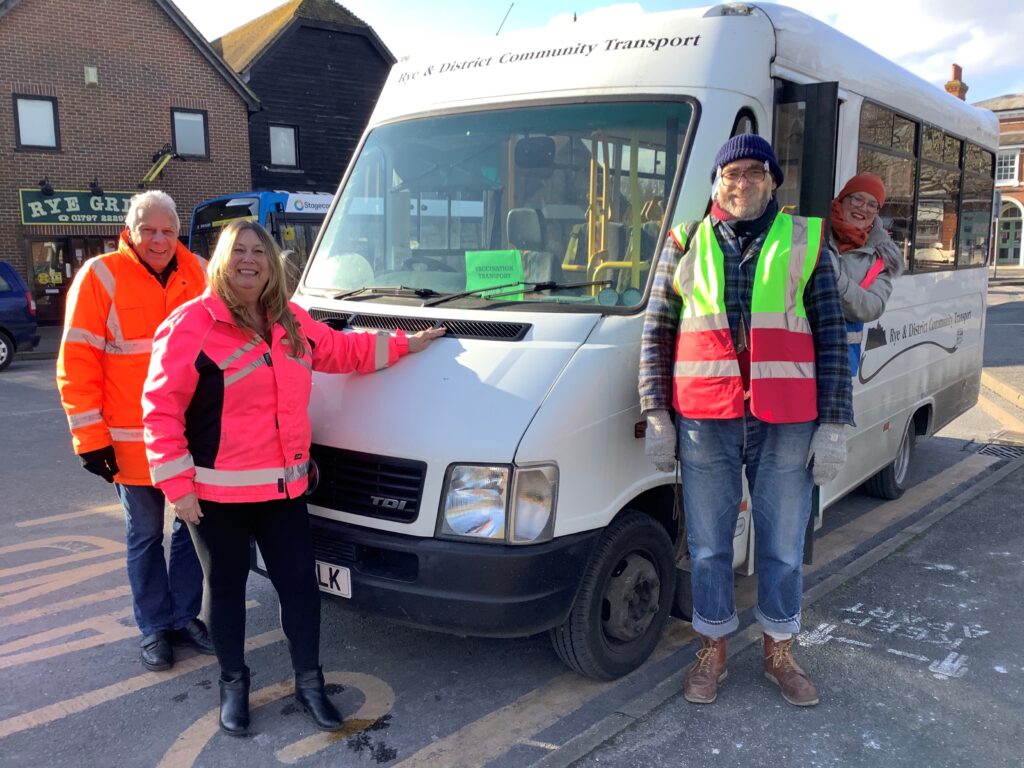 The Jempson Foundation has donated £2,500.00 to the Rye and District Community Bus, to help cover costs of transporting the local community to the Covid Vaccination Centre in Etchingham.
Pat Hughes said "I am overwhelmed by the donation – THANK YOU SO VERY MUCH! Many thanks to The Jempson Foundation for offering to support our vaccination transport, the whole operation is making such a difference to the community and the scale of what is being done at Etchingham is just amazing, it could not have been achieved for Rye on its own, and it's giving people a nice day out!"
For Rye and District residents, the Community Bus service will be available each day to ferry those unable to travel by other means. Pat Hughes, Operations Manager, has offered free of charge travel to ensure that everyone needing to make the journey can do so.
Photo courtesy of Rye & District Community Transport