Donation to Rye South Undercliff Allotment Group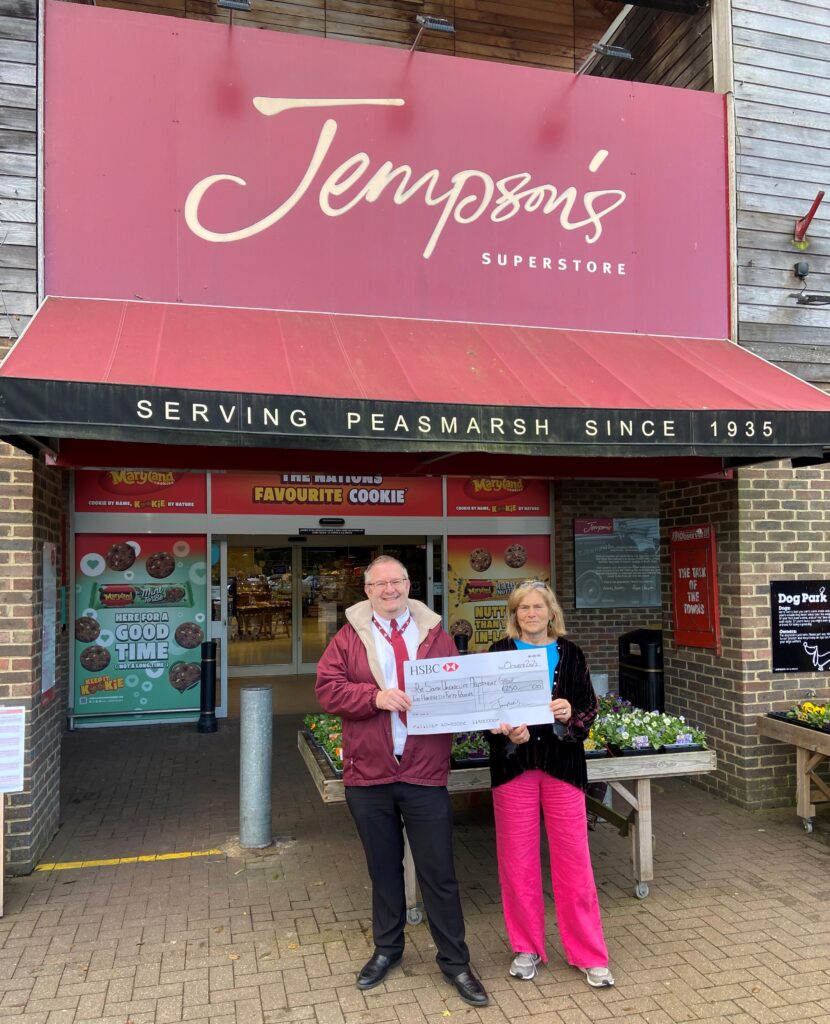 The Jempson Foundation recently made a donation to Rye South Undercliff Allotment Group to support the purchase of water dip tanks to improve access to water for elderly and less mobile members.
Sally Savory said, "We would like to thank The Jempson Foundation for their support. The donation is so gratefully received. Provision of additional water sources will improve plot holders ability to cultivate their plots, thereby enhancing harvests, benefiting families and older members financially and in improved health. Plot holders will also have additional produce to donate to Rye Food Bank – a scheme that has been well supported this year. Thank you, this donation will make a real difference."
Pictured Dominic Plomer-Roberts and Heidi Foster.