Loyalty Cards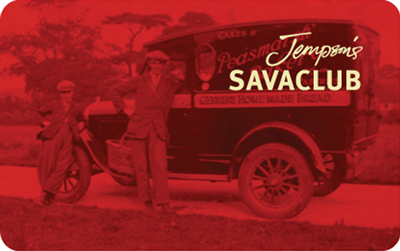 Savaclub Card
This is a very simple scheme offering 1 point on every £1 spent at any of our Supermarkets, 'Local' & 'Express' convenience stores, Cafe's as well as the Peasmarsh Petrol Filling Station*. SavaClub members also receive 1 point for each bag they re-use (maximum 10 per transaction).
Every quarter each participant receives a Card Statement with some vouchers. Everyone also receives our very popular 'Talking Shop' letter of any news, views & events at Jempson's.
To join simply complete an application form available instore or download one here, fill it in and hand it in to one of our colleagues.
* Please note that on fuel purchases the scheme offers 1 point per £2 spend.
** Please also note that the following items are excluded from receiving Loyalty Cards points:
Cigarettes, Electrical Items, Lottery, Mobile Phone Top-Ups, Outside Plants, PayPoint, Postage Stamp Books, Post Office Transactions, Prescription Medicines, Reduced Sale Items, Scratch Cards, Smoking Accessories, Spirits and Tobacco.
Save
Save
Save