Foundation donation to Rye College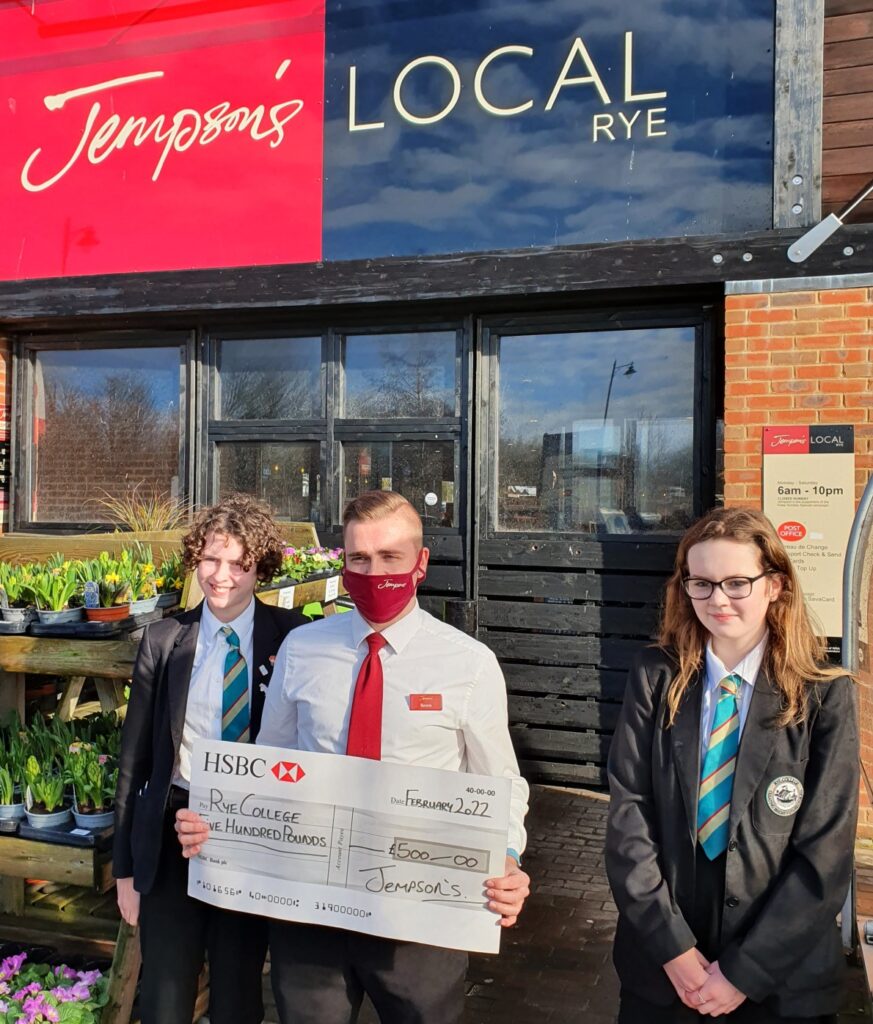 The Jempson Foundation recently made a donation to Rye College to support their Eco Clubs Bike rack project.
Amy Biddle from Rye College said "Rye College runs a very passionate extra-curricular Eco Club who meet once a week to discuss green initiatives and raise money via their regular bake sales to help fund some of their plans. These include; funding for greener spaces including a student led wildlife friendly garden and vegetable patch, a new bike rack and shelter to encourage more students to bike to school, improve recycling facilities within the school and working with the canteen to reduce waste and promote reusable materials. Their aim is for more sustainable and greener school environment for all to enjoy".
She continued "We are very grateful for the very kind donation given to us by the Jempson's Foundation. We are delighted to now have enough funding for our new bike shelter which will make a big difference to lots of students in our community. Thank you Jempson's!"
Stephen Jempson said 'The Jempson Foundation was established to extend our support to the local communities where we operate our stores. It was with tremendous pleasure that we made this donation to Rye College's Eco-Club for their bike shelter and that this support will make a difference to those that attend and their Eco-Club's green initiative'.