Rye Food Bank Appeal £18,000.00…and counting!!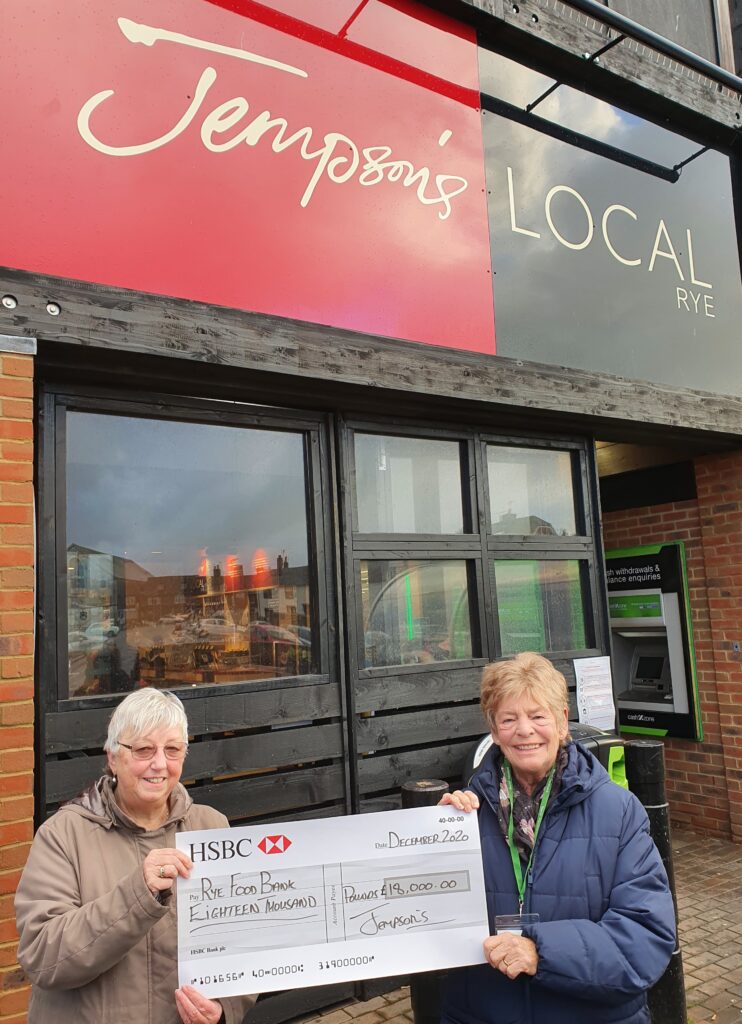 A massive 'Thank you' for the donations you have all made to Rye Food Bank so far.
Our charitable trust, The Jempson Foundation has been accepting monetary donations on behalf of the Rye Food Bank.
To date £18,000.00 has been raised for the appeal.
Stephen Jempson said "We are still living in unprecedented times, but we must not forget those within our community that rely on food banks" he continued "The need now is higher than we can ever remember. We have personally heard of some most distressing cases, so I do thank you for your continued generosity. We, at The Jempson Foundation have pledged to play our part, in making donations, providing goods at cost prices and challenging our supplier base to assist where they can" he concluded "Chris and her team at the Rye Food Bank are doing incredible work distributing goods to the needy and I can convey their grateful thanks to you all".
Donations are gratefully received via the Jempson Foundation website – www.jempson-foundation.org/rye-food-bank/