Rye Food Bank Appeal – £22,000.00 and counting…..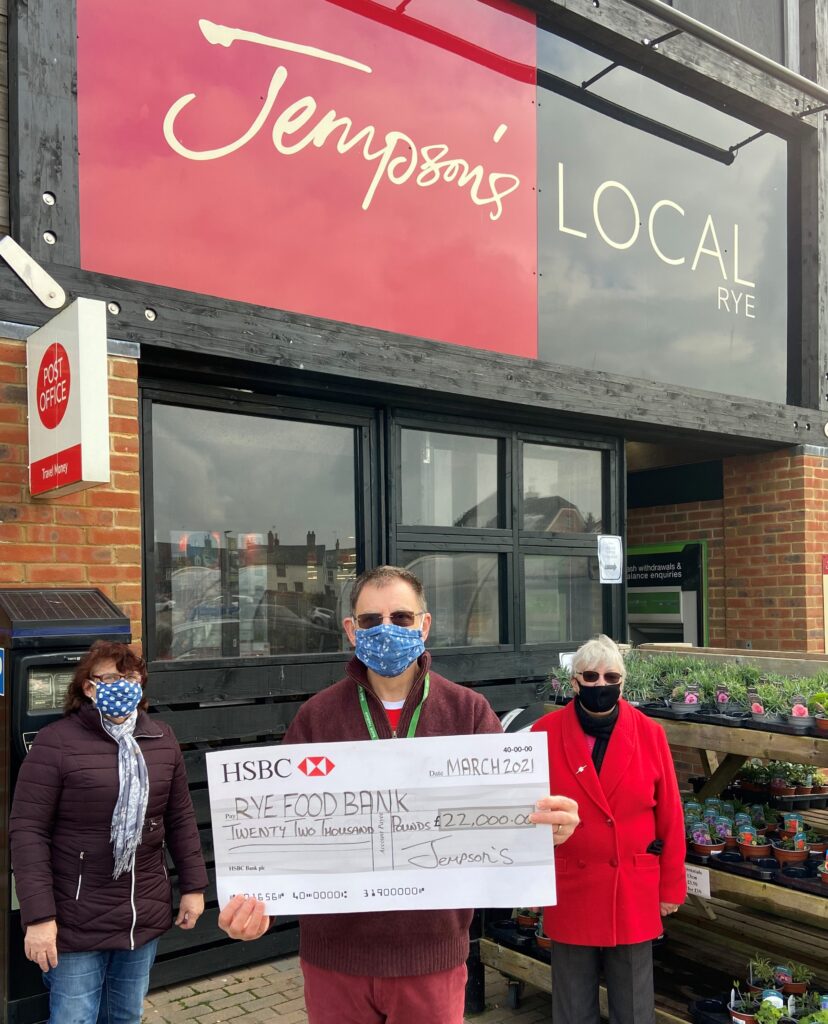 A heartfelt "Thank You" for all of your donations received. Rye Food Bank alone are still supporting 40-60 local families who find themselves in financial crisis.
Our charitable trust, The Jempson Foundation has been accepting monetary donations on behalf of the Rye Food Bank and to date an amazing £22,000.00 has been raised for the appeal.
Donations are gratefully received via the Jempson Foundation website to both Rye and Battle Food Banks – www.jempson-foundation.org/rye-food-bank/
Thank you for all of your support.